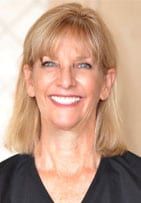 Dr. Jean Tuggey
Dr. Jean Tuggey received her dental hygiene degree from the University of Pennsylvania School Of Dentistry and worked in the Highland Park area as a dental hygienist. After three years as a hygienist, Dr. Tuggey returned to dental school at the University of Texas Health Science Center in San Antonio, completing her Doctorate in Dental Surgery in 1985. Soon after, she returned to the Dallas/Fort Worth area to begin her career as one of the first female dentists in Northeast Tarrant County.
Dr. Tuggey has successfully managed and maintained one of the premier dental practices in the area with a strong philosophy of building relationships with her patients. Trust and integrity best describe the building blocks of her practice – a concept shared by the entire support team of dental professionals at Cosmetic and Family Dentistry of North Texas.
She was awarded the Fellowship Award from the Academy of General Dentistry – a much-respected distinction that few dentists earn. Additionally, the Consumers' Research Council of America chose Dr. Tuggey as one of 'America's Top Dentists'. She was also recognized in the Texas Monthly magazine as a 'Super Dentist' and was most recently voted a "Top Dentist" by other dentists, as stated in the Fort Worth, Texas magazine.
With over 38 years in the dental field, Dr. Tuggey recognizes the importance of her obligation to stay informed and up-to- date with the latest in the field of dentistry. The entire staff regularly attends continuing education opportunities to keep up with new trends and technology in the profession.
Community service is a major focus of Dr. Tuggey and her team. Regular volunteer work at dental clinics, Mission911 and Timon's Ministries, in South Texas, benefit the underserved. In 2015, she introduced the Smile for Vets program designed to assist veterans who cannot afford dental care. Partnerships with the Miracle League Southlake, Amy's Wish for Wings and CASA for Children are some of the outreach efforts important to Dr. Tuggey and her team at Cosmetic and Family Dentistry of North Texas.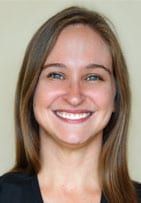 Dr. Liz Holloway
Dr. Holloway is an Arlington Texas native who graduated from Texas A&M (WHOOP!) in 2012 with her undergraduate degree in kinesiology. It was there she found her love for community service through dental mission trips to Honduras. She continued following her passion for community service while obtaining her dental degree in San Antonio at the University of Texas Health Science Center. Here she joined the Christian Medical Dental Association and continues to be a volunteer in underserved areas of South Texas.
Dr. Holloway strives to provide comprehensive and conservative dental care with a patient-first mentality. She shares our philosophy of building relationships by being a good listener and spending the extra time necessary to properly communicate. She has established a reputation of trust and integrity while delivering an exceptionally high standard of care to our patients. With an always positive outlook and a smile, she is a staff and patient favorite! Dr. Tuggey and team consider her a friend, a leader, and a mentor, and we are all thankful for her dedication and commitment to our patients! Like all of our dentists, she's a people person – ready to serve our patients!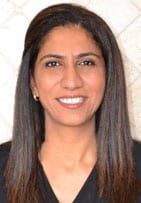 Dr. Farida F. Hirani
In a world where people are much more aware and conscious of their health,
customized dental care is invaluable. Dr. Hirani has been practicing as a general
dentist with this conviction since the last 13 years. She is passionate about her
profession because it is a powerful way of being able to make a difference in the
overall health of people.
Dr. Hirani completed the advanced standing program for international dentists at
Herman Ostrow School of Dentistry at University of Southern California (USC).
Her diligence was rewarded by her selection on the Dean's list. She received her
Bachelor of Dental Surgery degree from Nagpur University in India. She gained
valuable clinical experience and expertise in general practice dentistry, while
working with orthodontics and endodontics in India. She has volunteered in
many cleft lip/cleft palate surgical correction cases in various phases of
treatment. In addition to her repertoire as a clinician, Dr. Hirani earned honors
in human psychology.
Dr. Hirani is known for her meticulous approach and strong work ethics among
her colleagues and patients alike. She is also a highly rated team member with
excellent leadership qualities. Development of all the team members and the
organization as a whole is very important to her. She believes that the satisfaction
received while delivering comprehensive treatment to patients is the primary
driving force to do better every day.
When she is not working, she's a dedicated full time mom to her two boys and
enjoys being around family and friends.